VUE Bar + Restaurant
Located atop the Holiday Inn towering high above the runways of Long Beach Airport is this mid-century modern restaurant and lounge. The chef-driven menu delivers and all-day menu of California cuisine with a full bar of shaken and stirred cocktails - handcrafted, of course. The panoramic views are just an added bonus at a this Penthouse level, Mad Men-esque, three-olive martini dining destination.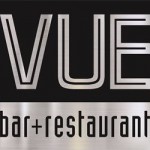 Urban Table
Urban Table, located in an historic building in Belmont Shore, is a vibrant café and market with a scrumptious selection of chef-driven dishes to enjoy on the sidewalk patio or indoors or bring home for a gourmet meal. Freshly prepared using local produce and the best ingredients, you'll find a collection of salads, baked goods, appetizers, and entrees, plus gourmet provisions like artisan chesses, charcuterie, relishes, preserves and more. Wine and beer selections, too. Serving breakfast, lunch and dinner.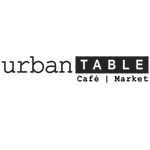 Utopia – Good Food and Fine Art
Utopia Good Food and Fine Art is a restaurant that blends the culinary arts with Long Beach's thriving creative scene. Located in the East Village Arts District, Utopia is open for lunch weekdays and dinner Monday-Saturday. The menu is a mix of California and Mediterranean cuisine featuring vegetarian and gluten-sensitive options plus fine wine and a selection of craft beer. Guests dine alfresco or admire the gallery of original works of art (many for sale) from within the restaurant's intimate indoor space.