Great Society Cider & Mead
Great Society Cider & Mead is a modern-day social house where fine food, craft cider and mead (an time-honored process where wine is created by fermenting honey) set the stage for conversations. Boasting the largest selection of craft cider and meads in SoCal, this is where you can quench your thirst with 20 draughts and more in bottles plus an extensive cider and mead list showcasing craft producers from nearly every corner of the world. Whet your palate with flavors and profiles ranging from sweet to sour, still to sparkling, barrel-aged to hopped, rare to near-impossible to find. Complementing the beverage offerings is a menu that fuses seasonal fare with unexpected spicing to create dishes that don't just taste great, but pair well with whatever profile you choose. Try a signature burger with an unfiltered whiskey barrel-aged cider from Michigan, or an artisanal cheese plate with a tart, lightly sparkling Sidra from the Basque region of Spain. You'll never leave hungry or thirsty - that's a promise.
Rance's Chicago Pizza
Chef Rance Ruiz knows pizza - Chicago Pizza- it's his passion. Using only the finest ingredients, Rance's Chicago Pizza produces a perfect pie every time. The scratch kitchen features a trio of pizza options: Stuffed, Pan or Thin. Plus the array of fresh salads, appetizers and selection of wine and beer on tap make you feel as if you're hanging out on Rush Street in The Windy City.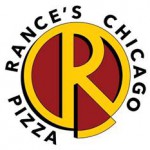 Restauration
Restauration is a combination of the owners' two favorite words --restaurant + restore--which perfectly describe the dining scene in Long Beach. Situated along a vibrant and creative stretch on 4th Street's Retro Row, this award-winning restaurant pays tribute to the American culinary spirit while embracing modern fare. Menus are locally sourced, responsibly grown and made with seasonal ingredients culled from California's Southern and Central Coast. Craft beer and a wine list highlighting boutique vintners. The restaurant's urban style is features a vintage, upcycled vibe with indoor and outdoor seating.