Padre
Located in Downtown Long Beach's vibrant East Village Arts District, this gastro pub offers indoor and outdoor seating plus an array of Latin American-inspired dishes. The ideal setting for intimate meals or a night out with friends, the chef-driven menu features innovative cuisine coupled with an extensive selection of premium spirits, local brews and creative handcrafted cocktails.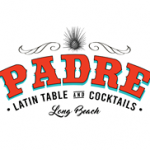 Fuego at the Maya
At the heart of our culinary philosophy is an unwavering commitment to make every meal an extraordinary experience. That's precisely what's on the menu at Fuego. Manned by award-winning Executive Chef Victor Juarez, Fuego-which is Spanish for fire-is a spirited celebration of the coastal cuisines of Mexico, Latin America and South America. With a vibrantly colored indoor-outdoor dining room overlooking panoramic views of downtown Long Beach and the historic Queen Mary, Fuego is an amazing restaurant in Long Beach CA that specializes in mariscos (fresh seafood), including platters of shrimp, oysters, mussels and lobster, as well as ceviche. Also featured is a generous array of antojitos (appetizers), as well as tacos, tortas and entrées. Naturally, every epicurean experience is complemented by a formidable wine list and artfully prepared modern Latin cocktails. The bar serves premium tequilas-the largest selection in the region-that may be sampled at the bar along with handcrafted margaritas and other signature cocktails. Fuego also hosts Maya Fiesta Domingo-a festive outdoor brunch featuring Baja-style seafood and savory barbeque accompanied by live Latin Jazz.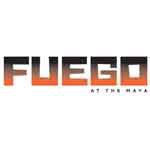 Panxa Cocina
Panxa Cocina is the new dining creation from Chef Arthur Gonzalez. "Panxa" (pronounced "pan-zah") is the Latin word for "belly," which is fitting because at Panxa Cocina your belly will be always be naturally filled with love, flavors and wonderful food. Panxa is very much the personification of its creator, Chef Arthur Gonzalez. Panxa reflects a youthful exuberance of timeless, beautiful Latin culture coupled with fresh ingredients, exciting fare and flavors handcrafted with love, comfort, family and friends. "Belly" up to the bar for small plates, premium tequila and an array of savory cocktails. Panxa brings Mexico, New Mexico and South America to the Belmont Heights area of Long Beach. Panxa Cocina will likely be your "belly's" new favorite dining destination.