Pike Bar & Restaurant
Pike Bar & Restaurant is the rock star of Long Beach - literally. Owned by Social Distortion drummer, Chris Reece, Pike Bar & Restaurant is a self-proclaimed restaurant by day and kick-ass live music venue by night. And, yes, it lives up to its reputation. With a full menu served until midnight and an impressive list of craft beers on tap plus wine, Pike Bar & Restaurant is a favorite dining destination along Long Beach's vibrant Retro Row. Open for lunch and dinner--plus weekends for breakfast--this place rocks each and every meal.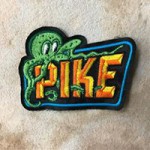 Beer Belly Long Beach
Belly up to the beer bar at Beer Belly in Downtown Long Beach where craft beer and crafty food has created a loyal following. Beer Belly is known for featuring local craft beers from the Greater L.A. region and is committed to cultivating an appreciation for the quality an creativity that is the foundation of the craft beer movement. The restaurant is equally passionate about food and pairings. So, raise a glass and grab a fork - it's cheers to beers at Beer Belly.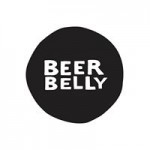 E.J. MALLOY'S BIXBY KNOLLS
E.J. Malloy's is the quintessential neighborhood pub offering an array of American comfort foods for breakfast, lunch and dinner. Enjoy burgers, salads, steaks and some of the best fish and chips in town. Catch the latest sporting event, enjoy a dozen craft beers on tap plus a full bar of handcrafted cocktails. E.J. Malloy's promises that the stools will always rise to meet you, the sun will always shine in your mug and the winds will always bring you back.