Crepe Crafters
Sweet, savory and irresistible is what you'll find at this delightful creperie. In addition to new and original crepe and Panini recipes, you'll also enjoy an array of gourmet coffees, waffles and croissants, pastries, leafy salads and more. From prosciutto and pesto to hummus and kale, there's something for every palate and lifestyle. Beer and wine available, too, as well as outdoor dining.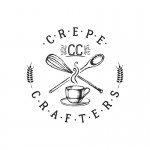 Steamed Cuisine
Located in a small building near the corner of 3rd and Alamitos is this all vegetarian and vegan dining destination. Meals are prepared using steam, hence the name, to keep nutrition in while allowing flavors out. There is no grill, fryer or microwave on the premises at this clean eating café. Produce is procured from local farmers, menus printed on banana paper, paper goods are recyclable, silverware is upcycled and vintage, and the food is as fresh as you can get without growing and plucking yourself.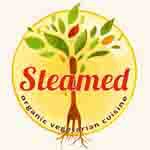 Ocean Market Grill
Ocean Market Grill offers a simple, carefully curated menu of tacos, salads, and fish. A la carte is the key to a feel-good, relaxing culinary experience featuring an array of various fresh fish that is chef-prepared and cooked to perfection. Fish is sourced locally and ingredients are fresh and sustainable. Try the French fries topped with clam chowder. The restaurant has a industrial and minimalist vibe with counter service and communal tables. Ocean Market Grill is located at Marina Pacifica next-door to the AMC Movie Theater and Barnes & Noble.