The Crooked Duck
Our casual neighborhood grille brings an innovative spin on your favorite foods along with more sophisticated house specialties and daily specials. It's a place where you can grab a bite to eat or enjoy the friendly experience with family or friends. Come join us for a mouthwatering dining experience with friendly service. Breakfast, lunch and dinner are served daily at "The Duck".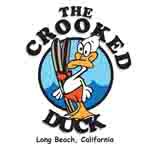 Michael's Pizzeria Naples Island
Michael's Pizzeria, food is heritage. We know that pizza tastes best when it is wood-fired, that mozzarella should always be freshly made, and that meals are enhanced when paired with the perfect Italian wines. From our service to our atmosphere, our flour to our sauce, this is our tradition and on that has been passed down from generation to generation.