Pike Bar & Restaurant
Pike Bar & Restaurant is the rock star of Long Beach - literally. Owned by Social Distortion drummer, Chris Reece, Pike Bar & Restaurant is a self-proclaimed restaurant by day and kick-ass live music venue by night. And, yes, it lives up to its reputation. With a full menu served until midnight and an impressive list of craft beers on tap plus wine, Pike Bar & Restaurant is a favorite dining destination along Long Beach's vibrant Retro Row. Open for lunch and dinner--plus weekends for breakfast--this place rocks each and every meal.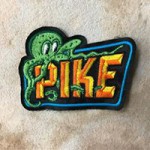 Papalucci's
After experiencing success with Tarrantino's Pizza in Pasadena, Dan Tarrantine opened Papalucci's in 1990 in the heart of Belmont Shore. The checkered tablecloths and open kitchen enhance the casual dining experience, giving the feeling of being at home and eating with familia. For more than 25 years guests have enjoyed such items as the famous Pepe Salad, garlic knots or Grandma Tony's Special Pizza. Everything is made fresh to order and the reasonably-priced menu includes an array of pasta and chicken dishes, including Chicken Cacciatore, Parmesan and Piccata, Carbonara, Lasagna, Ravioli and Baked Ziti - all infused with Grandma's special Marinara.