Plunge at 1900 Ocean Beach Club
Hidden in plain sight, Plunge at 1900 Ocean Beach Club feels very much like, well, a club. Located along Ocean Boulevard on the mezzanine level of one of the city's luxe hi-rise buildings, tables gaze out over a swathe of beach and blue Pacific. The of American fare offers a tantalizing array of appetizers, entrees and seafood with sweeping views paired best with a glass of wine.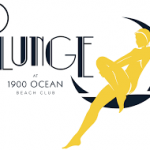 Honduras Kitchen
The Larios family were pioneers back in the 1990s when they first introduced Honduran cooking to Greater Los Angeles. Nearly 25 years later, Honduras Kitchen is where foodies go for their fix of traditional and authentic Honduran food. Inviting and reasonably priced, Honduras Kitchen features an array of homeland favorites and traditional foods from Central America. Located on 4th Street's Retro Row just east of Cherry Avenue, the restaurant welcomes guests for breakfast, lunch and dinner.