Lasher's Kitchen
Ray Lasher and Chef Raquel Jubran, who collaborated together at Lasher's in Belmont Heights, have reunited at Lasher's Kitchen. Featuring a menu of small plates, classic dishes with contemporary twists, and some favorite signature items from the original Lasher's (including the famed meatloaf, fried green tomatoes and creamy clam chowder), Lasher's Kitchen serves lunch and dinner plus brunch on weekends. The thoughtful wine and beer list, coupled with Ray's hospitality, have made this a popular dining destination since it's opening in 2017.

VUE Bar + Restaurant
Located atop the Holiday Inn towering high above the runways of Long Beach Airport is this mid-century modern restaurant and lounge. The chef-driven menu delivers and all-day menu of California cuisine with a full bar of shaken and stirred cocktails - handcrafted, of course. The panoramic views are just an added bonus at a this Penthouse level, Mad Men-esque, three-olive martini dining destination.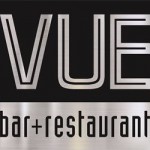 Louisiana Charlie's
Add some spice and southern love to your seafood. This delightful waterfront restaurant offers Louisiana staples such as crawfish and alligator etoufee, gumbo, po'boy sandwiches, red beans and rice, catfish, shrimp, fried oysters and, of course, macaroni-n-cheese. No southern restaurant is complete without finger lickin' barbeque. Our menu features slow, smoked-to-perfection tri-tip, spare ribs, hot links and BBQ chicken. Pair it up with some authentic Louisiana beer and wine. Enjoy these southern delights inside or out on our patio with breathtaking views of the marina.