VUE Bar + Restaurant
Located atop the Holiday Inn towering high above the runways of Long Beach Airport is this mid-century modern restaurant and lounge. The chef-driven menu delivers and all-day menu of California cuisine with a full bar of shaken and stirred cocktails - handcrafted, of course. The panoramic views are just an added bonus at a this Penthouse level, Mad Men-esque, three-olive martini dining destination.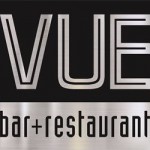 Restauration
Restauration is a combination of the owners' two favorite words --restaurant + restore--which perfectly describe the dining scene in Long Beach. Situated along a vibrant and creative stretch on 4th Street's Retro Row, this award-winning restaurant pays tribute to the American culinary spirit while embracing modern fare. Menus are locally sourced, responsibly grown and made with seasonal ingredients culled from California's Southern and Central Coast. Craft beer and a wine list highlighting boutique vintners. The restaurant's urban style is features a vintage, upcycled vibe with indoor and outdoor seating.