neighborhood: 4th Street - Retro Row
Pike Bar & Restaurant
Pike Bar & Restaurant is the rock star of Long Beach - literally. Owned by Social Distortion drummer, Chris Reece, Pike Bar & Restaurant is a self-proclaimed restaurant by day and kick-ass live music venue by night. And, yes, it lives up to its reputation. With a full menu served until midnight and an impressive list of craft beers on tap plus wine, Pike Bar & Restaurant is a favorite dining destination along Long Beach's vibrant Retro Row. Open for lunch and dinner--plus weekends for breakfast--this place rocks each and every meal.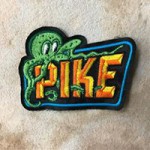 Restauration
Restauration is a combination of the owners' two favorite words --restaurant + restore--which perfectly describe the dining scene in Long Beach. Situated along a vibrant and creative stretch on 4th Street's Retro Row, this award-winning restaurant pays tribute to the American culinary spirit while embracing modern fare. Menus are locally sourced, responsibly grown and made with seasonal ingredients culled from California's Southern and Central Coast. Craft beer and a wine list highlighting boutique vintners. The restaurant's urban style is features a vintage, upcycled vibe with indoor and outdoor seating.
Honduras Kitchen
The Larios family were pioneers back in the 1990s when they first introduced Honduran cooking to Greater Los Angeles. Nearly 25 years later, Honduras Kitchen is where foodies go for their fix of traditional and authentic Honduran food. Inviting and reasonably priced, Honduras Kitchen features an array of homeland favorites and traditional foods from Central America. Located on 4th Street's Retro Row just east of Cherry Avenue, the restaurant welcomes guests for breakfast, lunch and dinner.