neighborhood: Belmont Shore
Rance's Chicago Pizza
Chef Rance Ruiz knows pizza - Chicago Pizza- it's his passion. Using only the finest ingredients, Rance's Chicago Pizza produces a perfect pie every time. The scratch kitchen features a trio of pizza options: Stuffed, Pan or Thin. Plus the array of fresh salads, appetizers and selection of wine and beer on tap make you feel as if you're hanging out on Rush Street in The Windy City.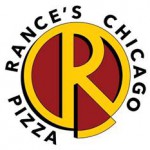 Papalucci's
After experiencing success with Tarrantino's Pizza in Pasadena, Dan Tarrantine opened Papalucci's in 1990 in the heart of Belmont Shore. The checkered tablecloths and open kitchen enhance the casual dining experience, giving the feeling of being at home and eating with familia. For more than 25 years guests have enjoyed such items as the famous Pepe Salad, garlic knots or Grandma Tony's Special Pizza. Everything is made fresh to order and the reasonably-priced menu includes an array of pasta and chicken dishes, including Chicken Cacciatore, Parmesan and Piccata, Carbonara, Lasagna, Ravioli and Baked Ziti - all infused with Grandma's special Marinara.
Open Sesame
Open Sesame is favorite Long Beach dining destination serving authentic Lebanese cuisine. The scratch kitchen features many dishes culled from owner Ali Kobessi's family recipes. Serving beer and wine along with Turkish coffee and Mediterranean iced tea with a hint of mint, Open Sesame offers lunch and dinner daily.