neighborhood: Naples Island
Michael's Pizzeria Naples Island
Michael's Pizzeria, food is heritage. We know that pizza tastes best when it is wood-fired, that mozzarella should always be freshly made, and that meals are enhanced when paired with the perfect Italian wines. From our service to our atmosphere, our flour to our sauce, this is our tradition and on that has been passed down from generation to generation.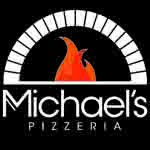 Kihon Sushi & Japanese Tapas
Casual style dining with something for everyone. Contemporary Japanese cuisine as well as your favorite classics. Japanese tapas featuring hot and cold plates. Great wine, beer and sake selection. We believe in the importance of adhering to the fundamentals (kihon) of the art of Japanese cooking and we apply this on every dish we create.  Come and see the difference for yourself! Arigato gozaimasu!