Pier 76 Fish Grill
Located in Downtown Long Beach at Pine Avenue and First Street is this casual seafood restaurant with a fabulous menu. Each dish is prepared using simple ingredients coupled with refined yet unpretentious technique. Healthy, delicious, and a come as you are--dressed up or, better yet, dressed down--for affordable lobster rolls, Maine lobster, poke and a whole lot more. There's even a few dishes for landlubbers, too. Craft beer and select wine available.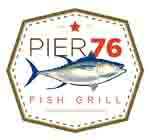 Crepe Crafters
Sweet, savory and irresistible is what you'll find at this delightful creperie. In addition to new and original crepe and Panini recipes, you'll also enjoy an array of gourmet coffees, waffles and croissants, pastries, leafy salads and more. From prosciutto and pesto to hummus and kale, there's something for every palate and lifestyle. Beer and wine available, too, as well as outdoor dining.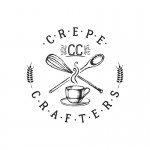 Ellie's
Located in the former Alamitos Beach space occupied for many years by At Last Café, Ellie's recently opened to rave reviews. The Southern Italian-inspired menu belongs to the talented Chef-Owner Jason Witzl, whose vision was to open a neighborhood restaurant where locals could gather. The menu features an assortment of ingredients grown and harvested by local farmers with seafood caught by local fisherman along with skilled butchers providing premium meats. Guests are greeted with a warm familial feeling, often by Chef Witzl himself as he makes his way from the kitchen to each table saying his hellos and sharing his enthusiasm for all things food and wine. Ellie's serves brunch, lunch and dinner.